When do you need team development?
We support Berlin-based companies and organisations with tailor-made team development workshops. Here are some typical cases::
new teams are forming and need support in the "start-up" phase

a team develops goals together (agrees on "annual goals" at the beginning of the year) and defines measures on how to be even better positioned to achieve these goals

new challenges are on the horizon and the team wants to further improve cooperation in order to be able to deal efficiently with the changes and, if necessary, with additional work

Existing teams need a "team check" in order to eliminate "frictions" in the cooperation and thus to be able to work together more efficiently in the future.

there are conflicts in the team which we can successfully deal with in the context of team development or solve through conflict resolution

old teams have been "torn apart" by restructuring and new ones "thrown together" – now it is a matter of clarifying roles, responsibilities, processes and rules of cooperation and agreeing on common "rules of cooperation" in a first step of team building.
Ein starkes Team entwickeln?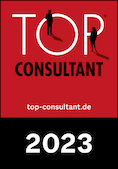 Umgehen Sie Fehler im Prozess
Vermeiden Sie unnötige Kosten
… mit 19 Jahren Erfahrung in vielen Branchen!

Ein starkes Team entwickeln?
Umgehen Sie Fehler im Prozess
Vermeiden Sie unnötige Kosten
… mit 19 Jahren Erfahrung in vielen Branchen!
The basic conditions of functioning teams are always the same:
Clear tasks ("I know what to do!").
Defined goals ("We know our common goals!")
Clear distribution of roles and responsibilities ("I know my own role and who is responsible for what!")
Defined processes ("We all know how we work together internally")
Defined interfaces ("We have virtually no friction in our cooperation".)
Functioning communication ("I am informed about relevant issues promptly, clearly and on time – irrelevant emails do not reach me").
If some of these factors are not given or not given sufficiently, teams become inefficient and conflicts often arise because the "clear direction" and orientation are missing.
How we help in team development workshops in Berlin and surroundings
In our team development workshops we make sure that
the team objectives are clearly defined and transparent
your team develops a plan of action to achieve the set goals in the given timeframe
roles and responsibilities are distributed appropriately and meaningfully according to abilities, inclinations and work volume
processes are optimised and interfaces clearly defined
Efficient communication tools are used and the team has enough "communication arenas" to coordinate regularly.
team meetings are used efficiently and only relevant topics are dealt with there
Conflicts are dealt with promptly and purposefully (because they always offer real development opportunities for the entire team!)
overall, there is a good team culture and a good atmosphere in the team and the team members and the manager enjoy coming to work.
We use effective methods, e.g. from systemic organisational development or helpful approaches from Gestalt therapy.
But models like the "team development clock" are also often helpful for joint reflection with managers. It provides answers to questions like
Where does your team currently stand,
what kind of leadership is needed now,
what could be the next meaningful steps in the team development process?
Bruce Tuckman's "Team Development Clock" model helps to answer these questions:
The typical four phases of team development according to Tuckman
ou have probably seen this model of the "classic" 4 phases of team development ("Team Development Clock according to Tuckman") somewhere before. It provides orientation on typical team development processes and hints on what teams need in which development phases in order to develop into the efficient "4th phase" of the "Performing Team".
The core statements of this model are:
Every team goes through the 4 phases of team development.
The 4 phases can only be passed through one after the other.
Only in the fourth phase does the team become a high-performance team.
When new team members join or the task or context changes, teams often have to go through these four phases again. This can be quicker than the last time – but it does not have to be.
Some team members go through the four phases faster than others. This is where the leader, with his or her ability for situational and individual leadership, is called upon to compensate for any "asynchronies" that may occur.
The task of leaders in team development
How should you as a leader lead your team in the four phases of team development? Here is an overview of the 4 phases with the appropriate leadership behaviour for each:
| Phase | Merkmale | Aufgabe der Führungskraft |
| --- | --- | --- |
| Forming | The orientation phase, in which the group members get to know each other. Many things are unclear, performance is limited, people are fixated on the leader. Questions like "What should I do?" or "Where is my place?" are asked. | Managers should provide security and orientation in this phase, point out tasks, give clear instructions and regularly control the work results. |
| Storming | The close combat phase, in which the goals become increasingly clear. There are different views, a distribution of roles emerges, the first power struggles arise. | Leaders should pay attention to discipline here, encourage conflict but prevent attacks. Certain communication techniques are useful here. They can also maintain motivation with the first successes achieved by the team. |
| Norming | The organisational phase, in which clear structures and agreements are made. Important questions are "How can we achieve the goal?" or "How do we want to deal with each other? | Managers best help their staff by, for example, delegating tasks, involving spokespersons more, scheduling team meetings and making successes visible. |
| Performing | The integration phase, in which self-organisation comes to the fore. Teams become more creative and flexible in their dealings. Questions are "Who has to do what?" or "How can we achieve the goal most effectively?". | Leaders are now well advised to continue to delegate tasks, to step back and to be open to innovations in the process. |
Team building or team development?
Both terms are often used as "synonyms" in colloquial language. However, team building and team development are, strictly speaking, different things:
Team building serves primarily to build affective trust ("I like you!"), which is certainly a basic prerequisite for successful cooperation. Affective trust can be especially helpful for young, freshly formed teams. Such processes can be supported by outdoor activities.
Team development primarily promotes the building of cognitive trust. However, cognitive trust ("I know we can work well together") is at least as important. This is the even more important factor for the quality of work results . Cognitive trust develops above all when good experiences can be made continuously during cooperation in real work situations.
This requires, among other things, the framework conditions already mentioned above. Providing these is an essential and ongoing task of the team leadership, which we support effectively through our workshops by clarifying or solving the questions mentioned above and anchoring the results effectively and sustainably in the team together with the leader.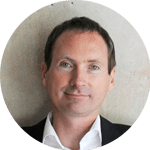 Vereinbaren Sie jetzt einen Termin für ein kostenfreies Erstgespräch. 19 Jahre Erfahrung in allen Branchen!
Hier kostenfreie Erstberatung:
Selected team development tools
To give you a first idea of what to expect in our workshops, we briefly introduce you to many other team development methods from our "toolbox":
Team Compass
The following topics are examined using a "compass-like" visualisation:
Actual state
Desired state
Needs for improvement and measures
Topics:
Goals and "reason for existence" of the team
Roles
Division of labour into functions and roles
Processes, procedures, regulations
Relationships
Cooperation, communication, conflicts, climate
Leadership
Environment
Resources
Input/Output Analysis
Use case:
Suitable mainly for communication and interface analysis.
Procedure:
Divide the team into functional groups.
Each group formulates what it needs from the other groups in order to work successfully.
Groups respond to the requirements with "Yes, we will do it"/"We can only do it if…"/"We need…" etc.
Visualisation of the requirements and reactions in a large matrix on a high wall
Evaluation, discussion, action plan
Sociometric constellations
Procedure:
Constellations of the team members in the room according to impulse questions.
Application:
To elicit and differentiate opinions
To make opinions, attitudes, differences and commonalities visible in groups
To "warm up" at the beginning of a workshop
Example questions:
To elicit opinions and attitudes e.g.: "On a scale of 1-10, how much do you agree with the following statement: "…."?
To warm up at the beginning of a workshop: Length of affiliation with the organisation, place of birth,
Effects of our workshops and trainings
Our team development workshops have the following effects:
The team identifies with its goals and the goals of the organisation

The team has a higher performance capacity

Joint responsibility is taken for the implementation of the results

The working relationships in the team have become closer, there is more communication with each other.

Trust and the "we-feeling" in the team have increased.
Enthusiastic customer opinions:
You have been a real enrichment to our team development. Thank you so much!
Everyone was very satisfied with your facilitation. The agreements we achieved work wonders. The team workshop has been a great success!
I have received very positive feedback specifically about your facilitation skills. Several workshop participants reported that they came with rather low expectations but left with positive surprise.
Thank you very much for this team development process. I am glad that we booked your services.
→Team development in the Berlin, Brandenburg region
We conduct our team development workshops and seminars in Berlin, Brandenburg and throughout Germany.
In other words: we work wherever you need us!
Arrange a free initial consultation:
Kostenfreie Erstberatung!
Unser Angebot in Führung und Zusammenarbeit

Sie möchten die Zusammenarbeit im Team verbessern oder brauchen kompetente und erfahrene Unterstützung bei der Entwicklung eines Hochleistungsteams?
Buchen Sie unsere kostenfreie Erstberatung.
Wir haben mehr als 19 Jahre Erfahrung in Team-Prozessen und beraten Sie gern!
Erfolgreiche Unternehmen profitieren von unserer Beratung:
Arrange a free initial meeting for team development in Berlin here!