Change-management training: planning and implementing change efficiently
up-to-date consultant advice


from experienced change consultants who share their theoretical knowledge and breadth of experience with you

pedigreed professionals


in change-management training and change-consulting

trainings specially adapted to your needs


because every training group is different, has varying prior knowledge and usually particular goals

rapid learning success

through didactically proven

methods

effective transfer in practice


in-depth work on case studies (we are happy to use your ownreal cases!)

safeguarding successful learning outcomes


intensive case support as an optional consolidation module in the context of change-training
Our change-management training or seminar addresses the following topics:
Basics & planning: how do you organize change processes so that they run efficiently and purposefully?

Models & framework: which change-management models are really useful?

Methods & tools: which methods have proven themselves, which tools are indispensable?

Implementation: what should be considered during preparation of and during a change process?

Crisis management during change: which typical crisis situations are there, how can you avoid them or work constructively to resolve them?

Participation: how do you include employees so that they are motivated to support the change in a productive manner?

Motivation

: how do I convince executives and employees of the necessity and meaningfulness of the desired change?

Leadership in change processes: how do I support my employees during the change phase? What else should executives be mindful of?

Resistance in change-management: how do you prevent it? And if resistance occurs despite good preparation, how can it be transformed into a productive force for the benefit of the desired change?

Change-communication: how to design communication processes so that the important messages really "get through"?

Change-tools: which tools have proven particularly useful before and during change processes?

Linking strategy and change: how can strategy and change be linked in such a way that new strategies become effective more easily and more quickly?
Options for change-management training content
An excerpt from our training modules
The following topics typically emerge in change-processes. For these and many other aspects of change-management, we can offer proven training and "on the job" support:
Change-management basics: important prerequisites for change-processes to succeed
Which change-management models you should know

and

master – and which benefits they can provide in practice
Typical phases in change-processes – and what to look out for in each phase
How to generate conversion energy
Stumbling blocks in introduction and implementation
Typical patterns of reaction by employees
Recognize signs and harbingers, react adequately
Change-management toolbox:
A whole "toolbox" of proven methods, easy to use and reliably effective
Applicable in a flexible way, depending on context, target and acute situation
Constructing change effectively:
Strategic planningof change processes
Design appropriate procedures, steps and progressions
Stakeholder analysis: identify target groups and strategically meet their needs
Recognize and incorporate the right levels of change
The biggest mistakes in change-management
The top 10 "failures"
… and how to avoid them
Systemic effects:
skilfully intervene to influence systems
Change-tools:
implement change processes correctly using the appropriate methods
Leadership during change processes:
what executives need to know about change processes
Engage your employees:
how to optimally prepare employees for change processes and motivate them to become involved
The dilemma of social, temporal and content dimensions in the context of change processes
What employees, companies and management need in times of change
The most useful change-management models
… and what they mean in practice
Change-communication
Avoid unnecessary irritations
Communication tips – do's and don'ts
Helpful strategies against rumors and uncertainty
Proven tools and processes
Strategically plan communication processes with editorial schedules and "story lines"
Resistance in change processes
How to recognize it
How to deal with it in an appropriate and productive manner
How to turn resistance into productive energy for change
Getting stagnant change processes moving again
Working with the "Energy Formula"
an easily understandable method that anyone can apply immediately
Ensuring appropriate employee participation
Simple and effective: the countercurrent process as a management tool
Avoid resistance
Use resistance as a productive resource
Organizational design
Create efficient structures for top-performing organizations, areas and teams
Change-management and strategy development
Change in the context of restructuring
Change-coaching for executives
Correctly complete change-management processes:
All is well that (starts and) ends well.
The above are typical topics in the management of change-processes. In tackling these, we can look back on almost two decades of practical experience, and our tried and tested "tips and tricks" come free of charge as part of our change-management training.
Change-management training tailored to your specific requirements
Is the right module still missing?
We will ensure we put together the appropriate content for you and develop further change-management training modules where required.

We always train to meet your specific requirements.
What do you know and can you do already, where do you have a need for further consolidation? We will clarify your requirements in detailed preparatory discussions.

In-house training
We have appropriate and activating training methods for all group sizes.

Anywhere in Germany, Austria, and Switzerland
Whether at your company's location or at a conference hotel – we will go anywhere.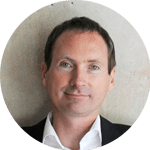 Change Management Seminar geplant?
Sie suchen nach einem wirkungsvollen und passgenauen Change- Management Training für Ihre Mitarbeiter? Wir haben 19 Jahre Erfahrung. Jetzt kostenlose Erstberatung vereinbaren!
oder rufen Sie uns an:
+49 (0)30 577 017 900
Our training approach
Our objectives in change-management trainings and seminars are
imparting current knowledge and latest change-management trends

maximum knowledge gain through tailor-made content

enduring empowerment of the participants

practice-oriented transfer into everyday management
We achieve this by
conveying the basics, models and tools


so that all participants are strengthened and well prepared for their individual challenges "back at base"

using lively and activating coaching settings


Use of interactive methods for presentation and tuition

casework


for maximum transfer

lively presentation of topics


Real-life examples and their application in practice

safeguarding all findings and results


through detailed training documents and photo result logs of the interactive seminar sessions

case clinic


Support and coaching during ongoing change projects
Our methodological approaches:
Alternating informative input "to the point" with in-depth group work
Different learning scenarios make learning and processing of information easier – even on long seminar days

Work on real-life cases contributed by participants
Optionally also to include collegial casework

Developing and securing new insights
Knowledge management and safeguarding the learning progress of the group

Recording of results
for optimum transfer into practice
Our approach – for optimum learning success and long-term benefits
We maximize the impact of our change-management training in three steps:
Before the training:
Telephone interviews with a proxy group of participants in advance to explore and coordinate the actual training requirements
In addition, e-mailsurvey on expectations and topics with all participants
Clarification and adaptation of the above outlined curriculum to the actual needs of the participants
Coordination and finalization of the actual contents with those responsible
During the change-management training:
Work with real-life case studies of the participants

"Case clinic": What to do if…

Bonus: lots of practical tips from seasoned change-managers with years of practical experience

Individually designed training content: tailored to the participants' prior knowledge and further consolidation as required
After the training (optional):
Supporting the participants in their change projects,which they themselves are responsible for in the company (ensuring the transfer of knowledge into practice, anchoring the acquired knowledge in real working life)
through telephone coaching,

Skype coaching,

e-mail coaching

or "on-site" coaching
Work on real-life cases
In the past, working with real-life case studies from each company has been found to be very useful. During the workshop, participants of our change-management trainings and seminars can
introduce concrete case examples
developsolutions for the case concerned
draw conclusions for similar cases in day-to-day management (develop approaches for a common "Change-mangement Manual" as a substantive reference for the rest of the process)
establish common management principles
… learn together
In this way, we ensure optimal transfer between theory and practice and integrate our own learning experiences.
Your benefits
Effective change-management training


Current practical knowledge provided by experienced change consultants

Relevant


Imparting tried and tested practical knowledge

Time-efficient


Speedy knowledge transfer through high transfer proportion

Support for ongoing change projects


through "case clinics" and work on current cases of participants

Fast implementation in practice


Individual change-coaching following the training (optional)

Sustainable learning


tailored to the individual prior knowledge of the participants
Change-Management inhouse Trainings
Alle Change-Management Trainings führen wir auch inhouse durch – zugeschnitten speziell auf Ihre Bedarfe und Ihre Zielgruppe:
Passgenau:
Wir analysieren die Ausganssituation, Zielstellung und Kontext des Trainings bzw. Seminars und erstellen ein maßgeschneidertes Trainings-Konzept.

Maßgeschneidert:
Vor dem Training stimmen wir Trainings- und Seminar- Inhalte genau mit Ihnen ab. Je nach Trainings-Schwerpunkt bieten wir Ihnen eine passende Change-Management Trainerin oder Trainer an.

Qualitätsgesichert:
Wir definieren verbindlich die Ziele des Trainings und evaluieren diese.

Nachhaltig:
 Sie profitieren dabei von unserer Erfahrung als Change-Management Berater mit fast zwei Jahrzehnten Praxiserfahrung.
Vereinbaren Sie hier ein kostenfreies Erstgespräch!
Wir haben mehr als 19 Jahre Erfahrung mit Change-Management Trainings und beraten Sie gern!
Enthusiastic customer opinions:
Your vigilant and well-founded facilitation and inspiration helped us a lot. The team was also delighted!
Your expertise scored 9.5 out of a possible 10, your delivery scored 8.8, and the learning climate scored 9.7. Top result!
The seminar was very helpful and the results will be with me for weeks and months.
The change-management training was very good! You really understand the matter in depth - that is obvious.
Further advice on change-management projects
In addition to change management training courses and seminars, we are also available to advise on and support change processes as a consultant team. Consulting in change-management is one of our core services.
Five reasons to choose initio Consulting
Many change-management trainings very successfully implemented – with top references!
Experienced and well-coordinated coach and consultant team available
Infrastructure and staffing, which are also well capable of delivering larger consulting jobs at any time
Proven experience in many national and international change projects in industry, corporations and SMEs
Availablethroughout Europe at any time.
Erfolgreiche Unternehmen profitieren von unserer Beratung:
Click here to arrange a free initial consultation!
Further articles on change-management
Change-Training gesucht?


Aktuelles Change-Wissen
Wirkungsvolles Training
...durch unsere 19 Jahren Erfahrung in vielen Branchen!

Change-Training gesucht?
Aktuelles Change-Wissen
Wirkungsvolles Training
...durch unsere 19 Jahren Erfahrung in vielen Branchen!