The survey is a joint initiative of the daily newspaper "Die WELT" and the company "Service Value GmbH," which specializes in customer ratings. More than 2100 corporate customers from various sectors of the economy were surveyed.
According to the study, there are over 100,000 individual consultants and consulting firms in Germany. initio was able to hold its own in the top positions in several categories in this environment – including the evaluation dimensions "problem-solving competence", "price-performance ratio" and "implementation orientation".
1st place in "Implementation orientation
In the dimension "implementation orientation" we even took first place as "Best Consultants in Germany":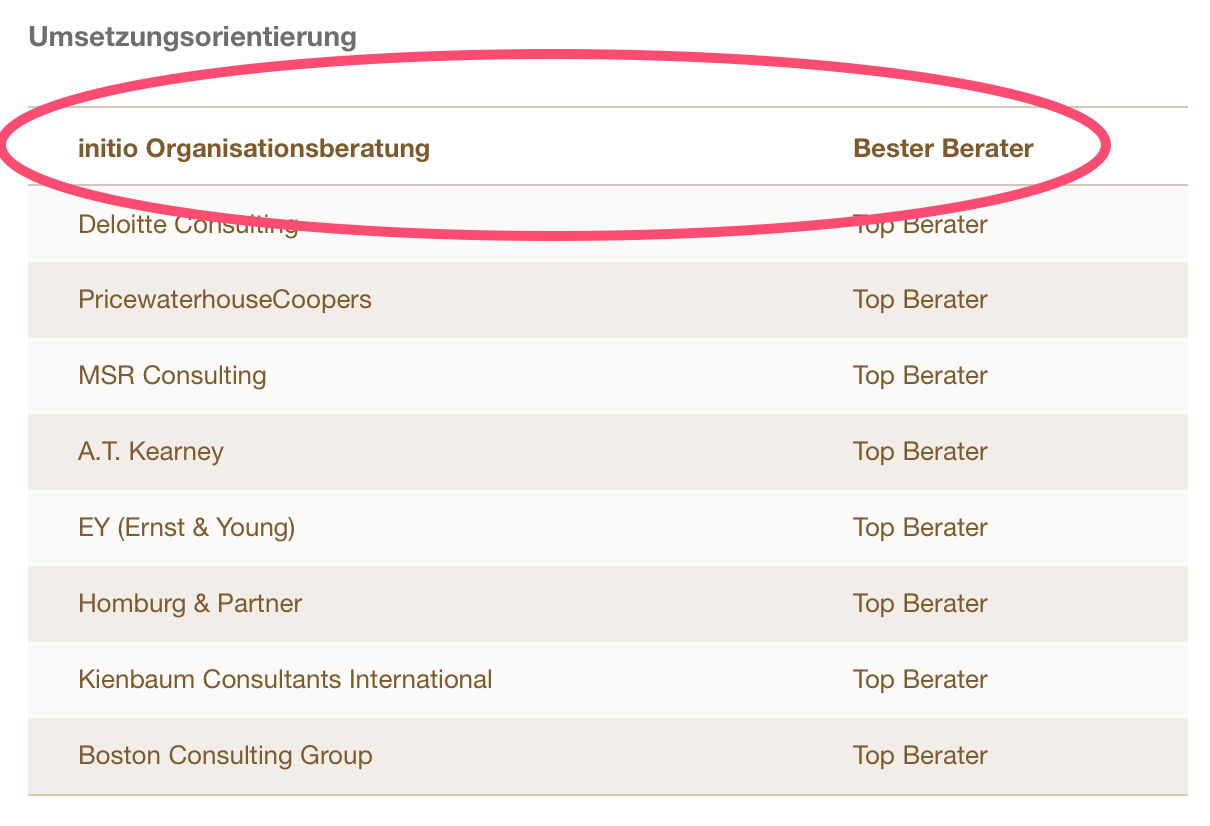 Overall satisfaction: Very high
Also important for us: overall satisfaction.
Here we took a respectable fourth place, ahead of companies such as Deloitte or Boston Consulting.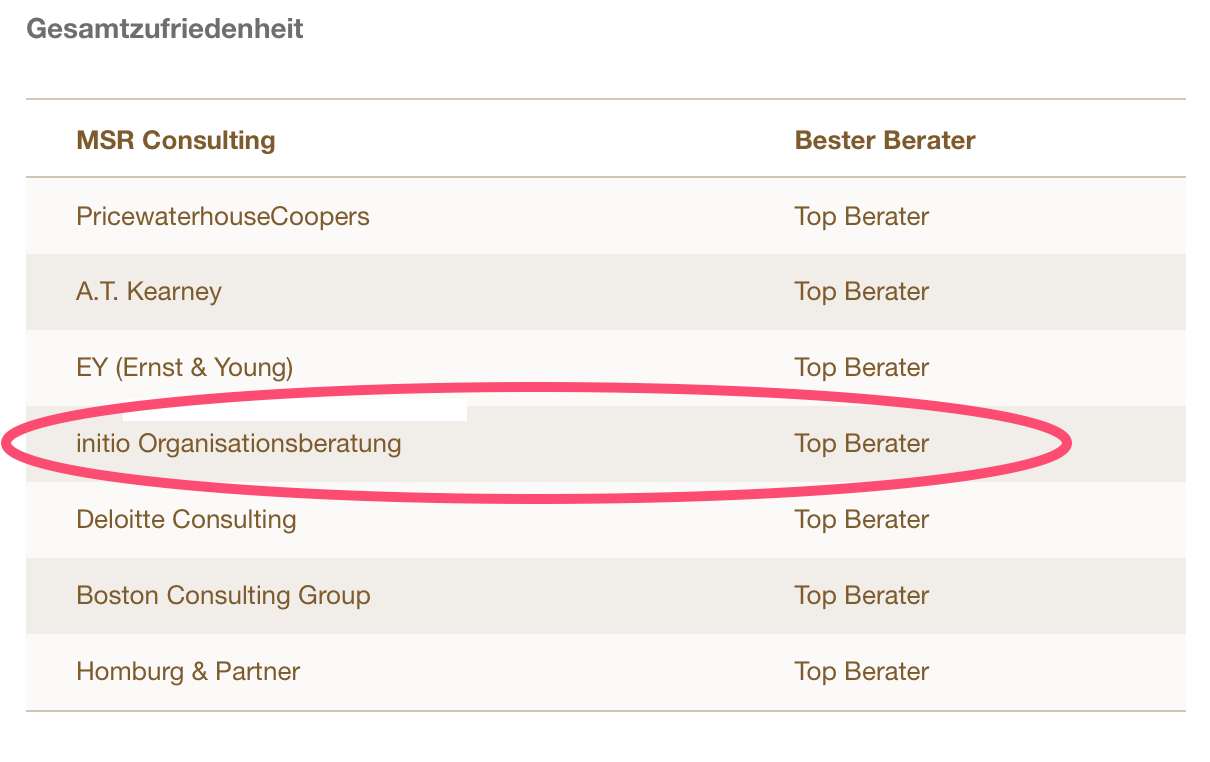 Study design
Customer assessments from the perspective of decision-makers, purchasers and project staff were surveyed.
Method and period: online survey
Participants: 2486 corporate customers from various business sectors
Relevance: The prerequisite for an evaluation was at least twelve qualified, comprehensive customer assessments. Only ⅔ of all companies met this entry requirement.
The details of the study design and further results can be found here.
More awards won
We are delighted with the excellent ratings – all the more so because we have already achieved top rankings in the recent years, 2018 – 2020, and this year we were also named "Top Consultant 2021" for the fourth time.