Request a workshop quotation now – for free!
Our range of services in workshop facilitation
Strategy workshops: separate workshops for strategy development or strategy processes with environment analysis
Large-group methods

RTSC/Real Time Strategic Change

Executive workshops
Executive conferences
Change-management workshops
Facilitated workshops in which you work out a way to achieve your objectives together with your team, and at the same time undergo a team development process
Workshops to solve tricky strategic challenges: explore the environmentin which you move with your business and use the knowledge and experience of your employees to meet tough challenges
Workshops for process optimization and optimization of your work flow
Workshops on all topics of organizational development
Workshop facilitators with effective approaches
In our workshops, we employ highly effective methods. You will receive:
a well thought-out workshop concept tailored to your needs and goals ,

individually and carefully selected methods, so that you reach your goals within the given time,

activating arrangements and new methodsso that the joint thinking process is fun,

a varied workshop design which involves all participants and, through clever choice of methods, ensures that everyone participates actively.
Special formats
Special workshops are available for some particularly challenging situations within the team:
to rebuild a team, e.g. after a change of management or if particularly tough challenges have to be mastered: the team facilitation
to work on open or covert, escalated or smouldering conflicts within a team to free tied-up energies so that work becomes more fun again for all direct and indirect participants:the conflict moderation
Our approach
We listen.
To understand what it is all about: history, context, desired quality of outcome, planned handling of results, conversion into control processes in your company.

We define goals.
… together with you. In order that all sides know exactly what is to be achieved – and what can be achieved.

We provide an activating and efficient workshop design.
… In order that the agreed goals are achieved in the time available.

We always have a "Plan B" in our back pocket.
We are flexible regarding the workshop facilitation and respond with "instinct" and a lot of experience to changing requirements.

We take care
… on request, also of infrastructure, requirements for materials, catering, etc. (full service – if you wish).
Our workshop facilitators
Our workshop facilitators are
Change-managers and Organizational Developers

with a sound theoretical background

experienced Consultants

with a tool kit full of varied and activating workshop methods

have completed several systemic consultant trainings

and thus have a broad theoretical knowledge basis

are analytically strong practitioners

with many years of work experience

are specialists

in their respective fields
Profiles of our workshop facilitators
Albrecht Schürhoff
Dr. Angelika Marighetti
Cornelia Felicia Krämer
Florian Grolman
Günther Grassmann
Katja Reuter
Philip Dönhoff
Sandro Küng
View all profiles of our workshop facilitators
Our workshop designs are characterized by
Intensive preparation – thematically, methodically, logistically
We design the workshop to fit your individual objectives and requirements.
efficient, varied andeffective workshop methods
professional workshop design and didactic dramaturgy
a facilitation atmosphere which fosters innovation
immediate and lasting activation of all participants
we always keep our eye on the group process
we work on disturbances, conflicts, resistances and crises and utilize them in a productive manner during the remainder of the process
good time management
a detailed visualization of the discussions
presented by experienced workshop facilitators, who undergo constant continuous professional development and regular supervision
a mixture of consulting and facilitation at the same time
a detailed photo log, promptly after the end of the event
Design of our workshops
As experienced facilitators, we rely on activating workshop methods with
a lot of "

exercise

" mentally, but also physically (why this is important, read here in

Workshop Methods

)

a high degree of interaction between all those involved

structured extraction of the experiences and knowledge of the participants

generating a measurable increase in knowledge for the whole group

a lot of space to exchange experiences in plenary session and to benefit from the knowledge of others

activating group exercises to "absorb" the content, if necessary
Workshop facilitators as consultants: mixture of facilitation and consultation
For the preparation of workshops, we conduct detailed preliminary discussions, not only with the client, but also with other members of the team, if possible. This is important in order to gain a comprehensive impression of the kind of challenges and the needs within the group.
With this input, we develop a workshop design that is tailored to your needs.
In our work as moderators and consultants we always maintain a non-partisan attitude and ensure that all essential perspectives and aspects can be discussed.
Erfahrene Moderatoren gesucht?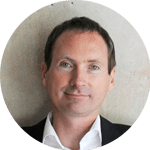 Wirksame Methoden!
Zeit und Geld sparen!
… durch 19 Jahre Erfahrung in vielen Branchen!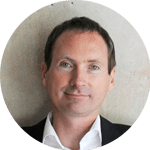 Erfahrene Moderatoren gesucht?
Wirksame Methoden!
Zeit und Geld sparen!
… durch 19 Jahre Erfahrung in vielen Branchen!
Your benefits
Saves time and expenditure:

We guarantee that you will reach your goals within the given time.

Speedy implementation

… through a big motivational boost: there is hardly anything more motivating than setting goals together and then implementing them jointly

Existing knowledge is optimally utilized:

All participants contribute to the topic actively and in a motivated manner.

Increase in knowledge:

Through activating arrangements, knowledge and experience are re-networked neurologically, so that new knowledge and new insights can arise.

High resilience:

The solution of strategically important questions concerning the future in joint workshops strengthens your organization far beyond the workshop.

Efficiency:

We have proven methods – you achieve the goals agreed beforehand.

Confidence:

Even in the most difficult situations, we always have a "Plan B" in our back pocket.
Our customers appreciate
our systemic approach: effects usually have several causes. In order to achieve sustainable changes, it is usually not enough to look at individual influencing factors.

the "art of the well-posed question": situation-oriented questions, some of which are borne out of lateral thinking, opening up new perspectives and promoting the increase of knowledge within the group

the ability to reflect what is happening in the group in that instance: resistance, structures, mechanisms, hidden connections…

well-dosed guidance: groups usually combine a lot of knowledge and experience – but sometimes it takes the right impulses and good timing for discussions to open up "new horizons"

consistent visualization: so that everyone knows at any given time what the state of affairs is

versatile methods: a varied, situationally appropriate process flow awakens tired heads and promotes the overall energy of groups

intuition: the ability of reading between the lines and deciphering what was not said

the detailed photo log, promptly after the end of the event
Click here to arrange a free initial consultation!
Erfolgreiche Unternehmen profitieren von unserer Beratung:
Free initial consultation
Kostenfreie Erstberatung!
Unser Angebot in der Moderation von Workshops

Sie suchen nach kompetenter und wirksamer Moderation eines Workshops oder brauchen kompetente und erfahrene Unterstützung in einem laufenden Veränderungsprozess?
Buchen Sie unsere kostenfreie Erstberatung.
Wir haben mehr als 19 Jahre Erfahrung und beraten Sie gern!
Enthusiastic customer opinions:
In implementing our "we" strategy, the interactive conference design really helped us a lot. The high level of participation has given the management team important input for further implementation. The preparation was precise, the cooperation on site professional and very pleasant. Thank you!
We have received outstanding feedback regarding the conference. We can continue to work with the results very well. Thank you very much for your commitment!
Our management meeting benefited immensely from your intensive methodological consulting and professional facilitation. The results have exceeded our expectations!
You have prepared our workshop intensively and precisely. Both method and facilitation were a perfect fit to our objectives. We were able to use the results productively. Thank you very much!
In-depth articles on workshop facilitation
Arrange a free initial consultation with experienced workshop moderators!