How do we achieve our goals?

Which way is the right one?

How do we successfully shape the future?
The challenges in strategy workshops
Questions that are often implicitly involved in strategy workshops, and when working groups should develop action plans together, are:
Do we only have different perspectives on the same topics or do we move in completely "different worlds"?
How can we manage to agree on joint action despite our different views?
How can we understand our differences as a powerful resource to progress together?
Whichway is the right one?
Where is our common ground, how do we arrive at a result within the given time that can be supported by all?
Sustainable results in a short time
Many groups faced with strategic tasks fail because of the challenge of meaningfully pooling the different perspectives, existing competences and valuable experience of the employees and harnessing themin a lean but effective strategy process.
This has consequences:
Often the "solutions" are then based only on a "lowest common denominator" of all those involved.
The result: There is no strong implementation energy among the participants. The jointly developed action plan is only half-heartedly implemented or not implemented at all in the end. This is a common fate of strategy processes.
Content experts from within the organization are not "heard" at all or only insufficiently "heard" and involved.
For this, companies pay a high price:

Valuable experience remains unused.
The results of a strategy workshop lag behind the actual potential of the company.
Demotivation of the participants
The next strategy process becomes all the more difficult and "tougher".
Especially groups with different background experiences can develop unusual and sustainable solutions if the problem-solving process is properly managed or facilitated. What it takes are experienced consultants or strategy facilitators with a proven "method tool kit".
Strategie entwickeln?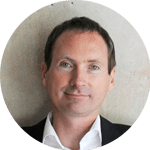 Vermeiden Sie Fehler und Irrwege
Sparen Sie Zeit und Ressourcen
… Prozesssicher mit mehr als 19 Jahren Erfahrung!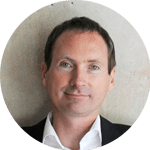 Strategie entwickeln?
Vermeiden Sie Fehler und Irrwege
Sparen Sie Zeit und Ressourcen
… Prozesssicher mit mehr als 19 Jahren Erfahrung!
Approach and process
The best strategies emerge when the relevant knowledge and experience are jointly put to work.
Therefore, as consultants and strategy facilitators, we clarify first of all:
What is the context and history?
What previous experiences exist with strategy workshops?
What knowledge already exists, is there a need for additional, external resources?
Which experienced stakeholders need to be involved?
In addition, is there a need for any complementary internal perspectivesto develop the best possible solutions?
Who else has to be "on board" so that the implementation of the strategy can succeed later on?
Methods
In our consulting and facilitation practice, we rely on a tried and tested method tool kit that enables groups to
develop a stable foundation for joint action within a relatively short time,

to use the differences within groups as a powerful resource,

not to see different experiences and perspectives as a problem, but to integrate them as part of the solution into a motivating common action plan.
In this regard, proven formatscan help, such as
Executive workshops in which we identify strategic fields of action together with the top management and develop a target pyramid,

For business issues, we rely on proven approaches of the "St. Gallen School" .

large-group methods such as World Café or Real Time Strategic Change.
In-depth articles
Tailor-made
You see – we work with very different strategical methods and approaches. Depending on the starting position and the objective, the required processing depth and the time available, we propose a suitable and effective procedure.
In a preliminary exploration with one of our strategy professionals, we discuss your concerns and design a potential methodical approach. Therefore, make an appointment for an initial free consultation!
A selection of initio Consulting strategy facilitators
Albrecht Schürhoff
Cornelia Felicia Krämer
Florian Grolman
Gesa Gordon
Günther Grassmann
Katja Reuter
Petra Friedlaender
Philip Dönhoff
Rolf Kaestner
Sandro Küng
Meet your experienced strategy facilitator!
Questions
In our strategy workshops, we work on the following questionsamongst others:
What are the developments the company is facing into? What will be the key influencing factors to which the company must respond?

What is the perspective of the key stakeholder groups in the company on these factors? What should the reaction be from the point of view of the groups of participants?

What strategies have helped solve similar challenges in the past? What are the lessons to be learntfor the future?

Which positioning in the market is the right one?

Which fields of action, objectives and sub-objectives can be derived from this?

How can the objectives be achieved? Which requirements have to be met for this?
And of course we always work out a coordinated plan of action, concrete"to do's" and next steps.
Integrating important resources
It is crucial to involve the right people with the necessary "know-how". In the preparatory phase, we ask therefore, among other things:
Who needs to participate

in order that

the problem can be solved,

the really relevant questions can be identified,

solutions can be thought through in detail,

critics and doubters can be heard,

and yet valuable results can be achieved in a short time?

Do the participants have the necessary authority, resources, knowledge and expertise, as well as a genuine interest inworking on the topic?

What additional information, perspectives, and approaches are also important?
With this proven approach, we always try to also involve critics and doubters in the strategy process. Very often, behind doubts and reservations essential information is to be found that is important for the development of a viable and sustainable solution.
Benefits, advantages and effects
Panoramic overview

All relevant perspectives from within the organization are included in strategic decisions

Custom-fit solutions

Valuable knowledge and experience are thus used strategically

Save time

Subsequent discussions, corrections and delays in implementation are thereby avoided

Smooth Implementation

Implementation takes place faster and in a more decisive manner as all key decision makers and stakeholders on the "implementation level" have been included

Long-term effects

Introducing participation in solving strategic issues: the organization becomes "fitter" for future changes and strategy processes
Tailored strategy designs
In our strategy workshops, we adapt our approach to the pre-defined goals and the respective baseline situation. The group of participants also plays an important role: with management teams, sometimes faster progress is achievable than with employees "from the shop floor".
Our strategy workshops therefore always deliver an individual "bespoke service", tailored to your situation.
Our experienced strategy facilitators
always have a "Plan B" in their backpockets,
can respond professionally to unforeseen challenges
and always achieve the agreed goals.
Our strategy approach
Our approach to strategy processes and strategy workshops has arisen from experience in many facilitation and consulting assignments, with the help of scientifically proven knowledge about group dynamics and constant feedback into a large group of consultants, with whom we are in regular professional exchange.
Here are some more details on some of our methods and models of strategy development.
Erfolgreiche Unternehmen profitieren von unserer Beratung:
Our service
initio Consulting offers tailor-made strategy workshops to develop joint action plans or consultancy in the context of strategy processes.
Kostenfreie Erstberatung!
Unser Angebot in Strategieentwicklung

Sie planen einen Strategie-Workshop oder brauchen kompetente und erfahrene Unterstützung in der Strategieentwicklung?
Hier bekommen Sie ein kostenfreies Erstgespräch.
Wir haben mehr als 19 Jahre Erfahrung Strategie-Themen und beraten Sie gern!
Enthusiastic customer opinions:
In implementing our "we" strategy, the interactive conference design really helped us a lot. The high level of participation has given the management team important input for further implementation. The preparation was precise, the cooperation on site professional and very pleasant. Thank you!
The strategy workshop was extremely productive. You have always kept the group focused on the essential issues. We fully recommend your facilitation!
initio executes the sensitive, complex and dynamic field of strategic consulting not only efficiently, but with clear vision, sustainability and passion. The impulses from our collaboration still have a positive impact on our day-to-day business at Sony Music today.
Further articles on strategy development:
Click here to arrange a free initial consultation!